An error is found on the file name which doesn't appear in an original name on the assessment page (number 1). If the teacher downloads the file via a download icon (number 2), the file name will be displayed incorrectly, which this issue is currently being fixed.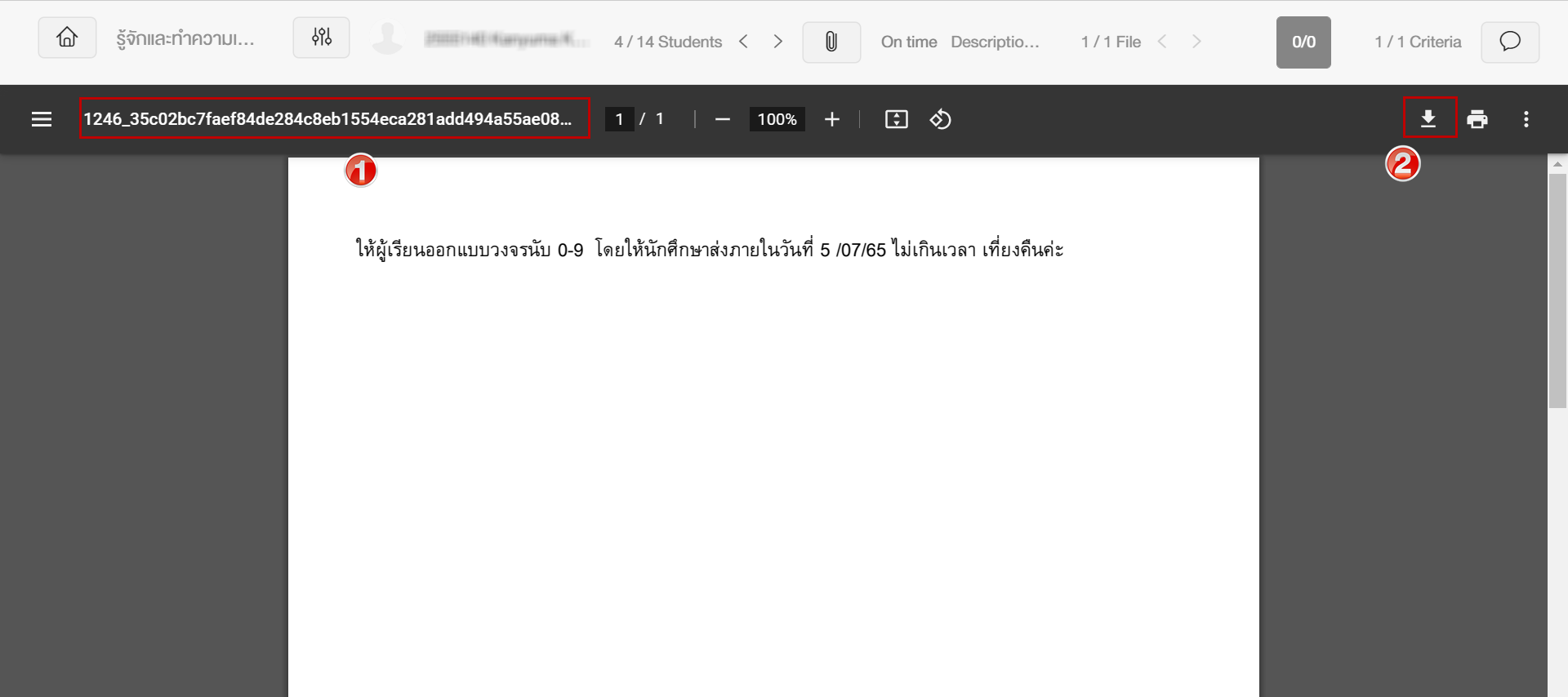 How to avoid downloading error student's files name
Follow the steps below to get the original file name
Click icon

Click download icon or Download All (number 1)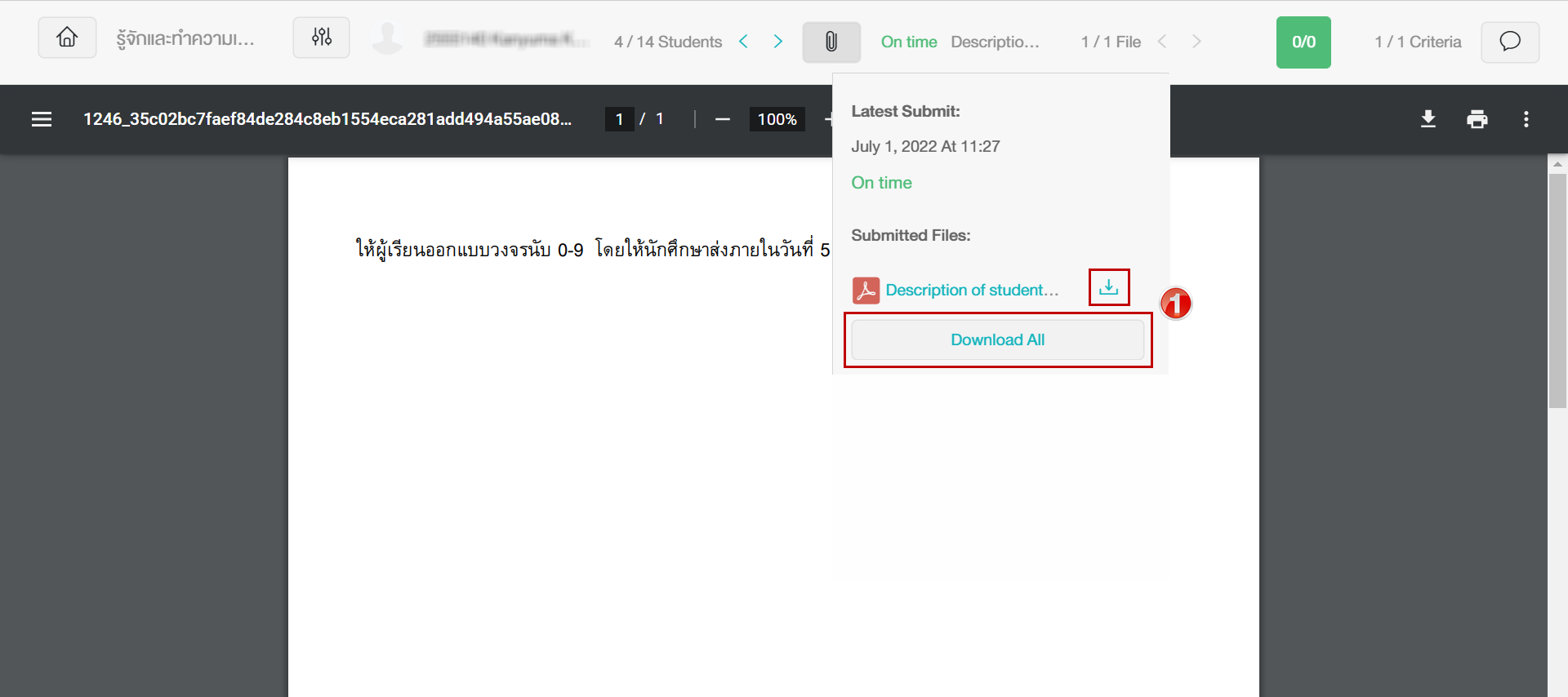 Alternatively, teachers can download all submission files to get the correct downloaded file name by >> this article.