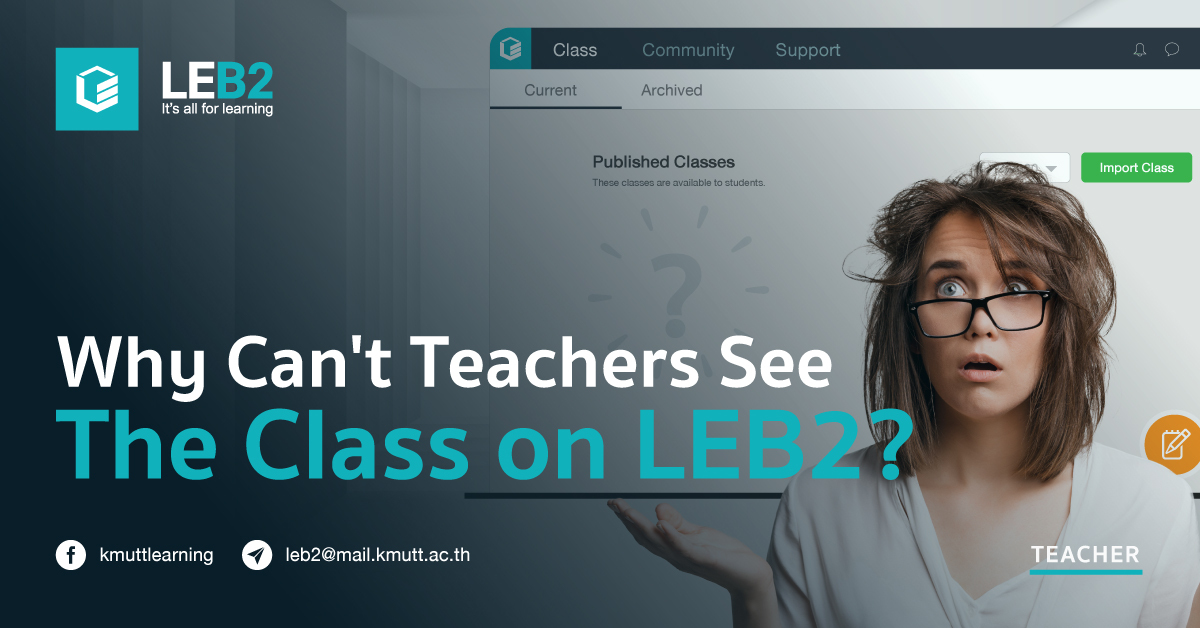 Q: Why can't teachers see the class on LEB2?
A: There are 4 possible reasons why they cannot see the class on LEB2 once log in to it.
They haven't imported class yet. In every new semester, teachers must submit course information through NewACIS system and it will be imported to LEB2 automatically. Once the teachers have already imported the class to LEB2, the information including course descriptions, teachers' names, and students' names will be shown in the class. See Class setting & Clone plan
Remark: If cannot see the new class to import to LEB2, contact LEB2 team for further checking.


Teachers forget to select the current semester or correct semester. Once they start LEB2 for the first time, the system will bring you to the current semester automatically. When they log in on LEB2 next time, it will show the recent semester they have latest visited.




They might select the wrong tab. Check if the tab on the left is shown "Current" or not. If not, that is the reason why teachers cannot see any new classes since they stay at the Archived section, which is for keeping old classes.


They are co-teacher but their name hasn't been added to the class yet. In this case, inform the class owner to add a member to the class or contact LEB2 team for support.