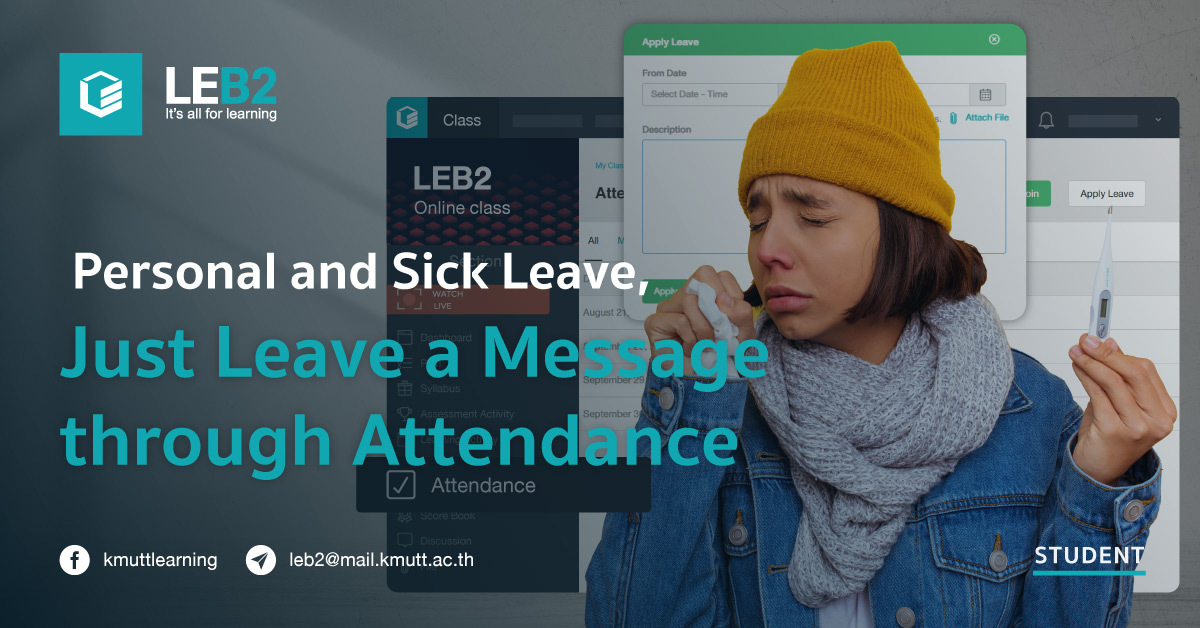 If your teacher has created an Attendance date, you can leave a message to them about your personal or sick leave easily through "Attendance" feature. Kindly follow these steps below;
Desktop Version
Select the class
Go to Attendance
Click Apply leave




Fill in the information you want to deliver to your teacher which are From date to date, description, and attach a file (if any)




Click Apply once you have done. Your leave will be shown in Note section on the teacher's site.


Remark
Apply leave cannot be done through Mobile Version at the moment
If your teacher hasn't created an Attendance date through Attendance feature yet, you still be able to apply leave. Once your teacher creates the dates later, your leave will be shown in the Note section of the teacher's site automatically.
Related article >>> Check in on LEB2