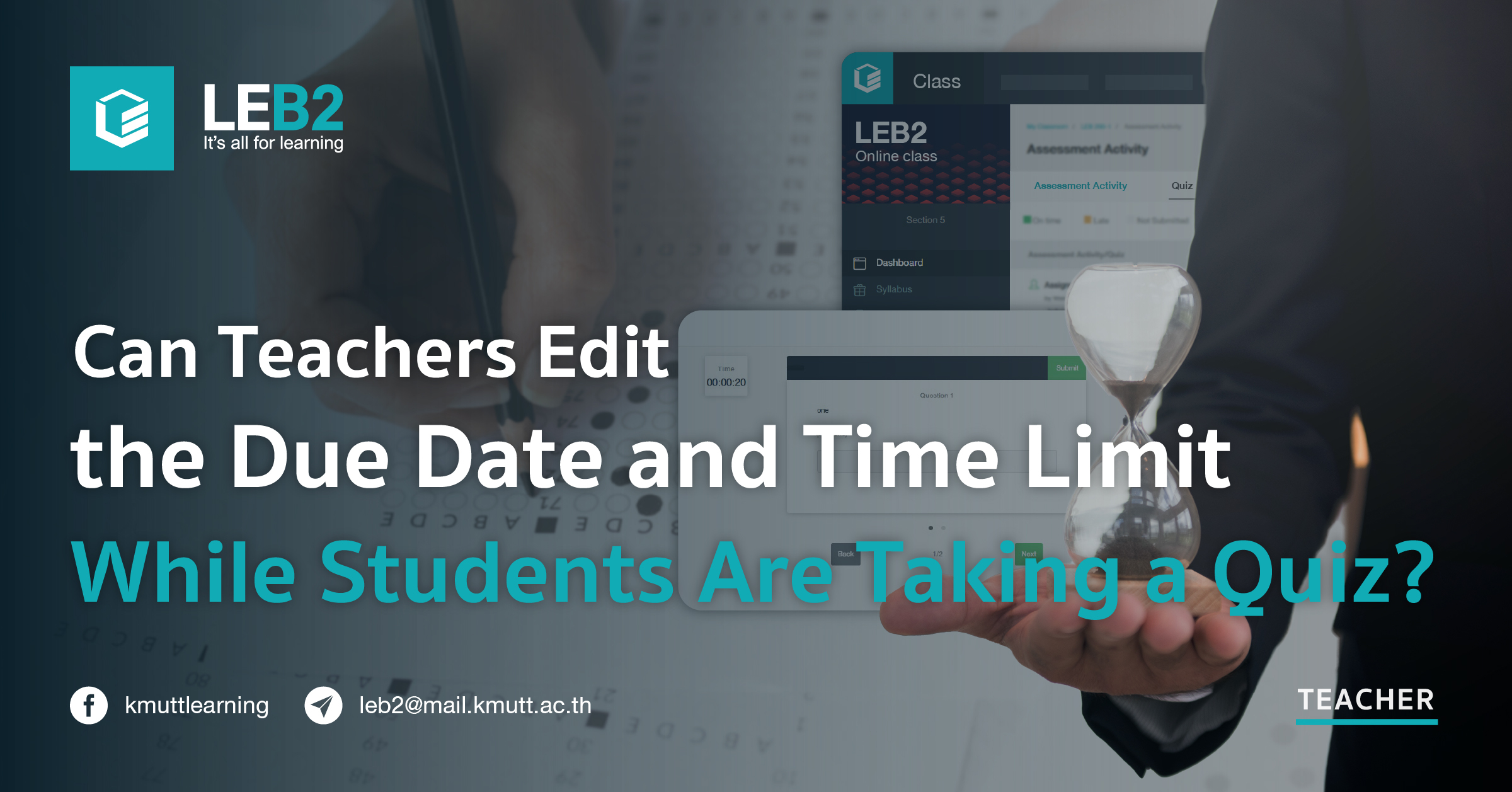 Q: Can Teachers Edit the Due Date and Time Limit While Students Are Taking a Quiz?
A: In case you want to edit the due date and time limit but the quiz has already begun, you can but have to understand these conditions below;
Extending or shortening due date can be done while students are taking the quiz. After new due date has been updated, always remember to inform students to refresh the quiz once for updating the new time on their site then they can resume it.
Extending or removing time limit can be done while students are taking the quiz. Shortening is not allowed in this case. You can edit time limit only if it does not exceed the due date.
For instance, if you schedule the publish date at 1.30 PM and due date at 5.30 PM, time limit is set as 90 minutes. Then, you wish to extend the time limit from 90 to 120 minutes. You can. As long as the new time limit is not exceeded the due date.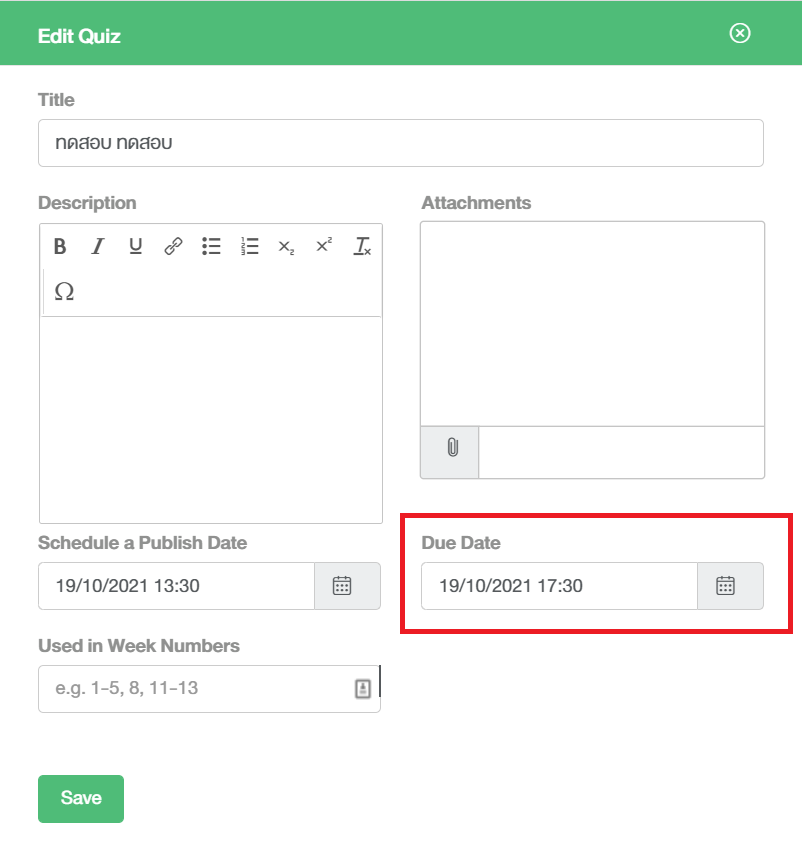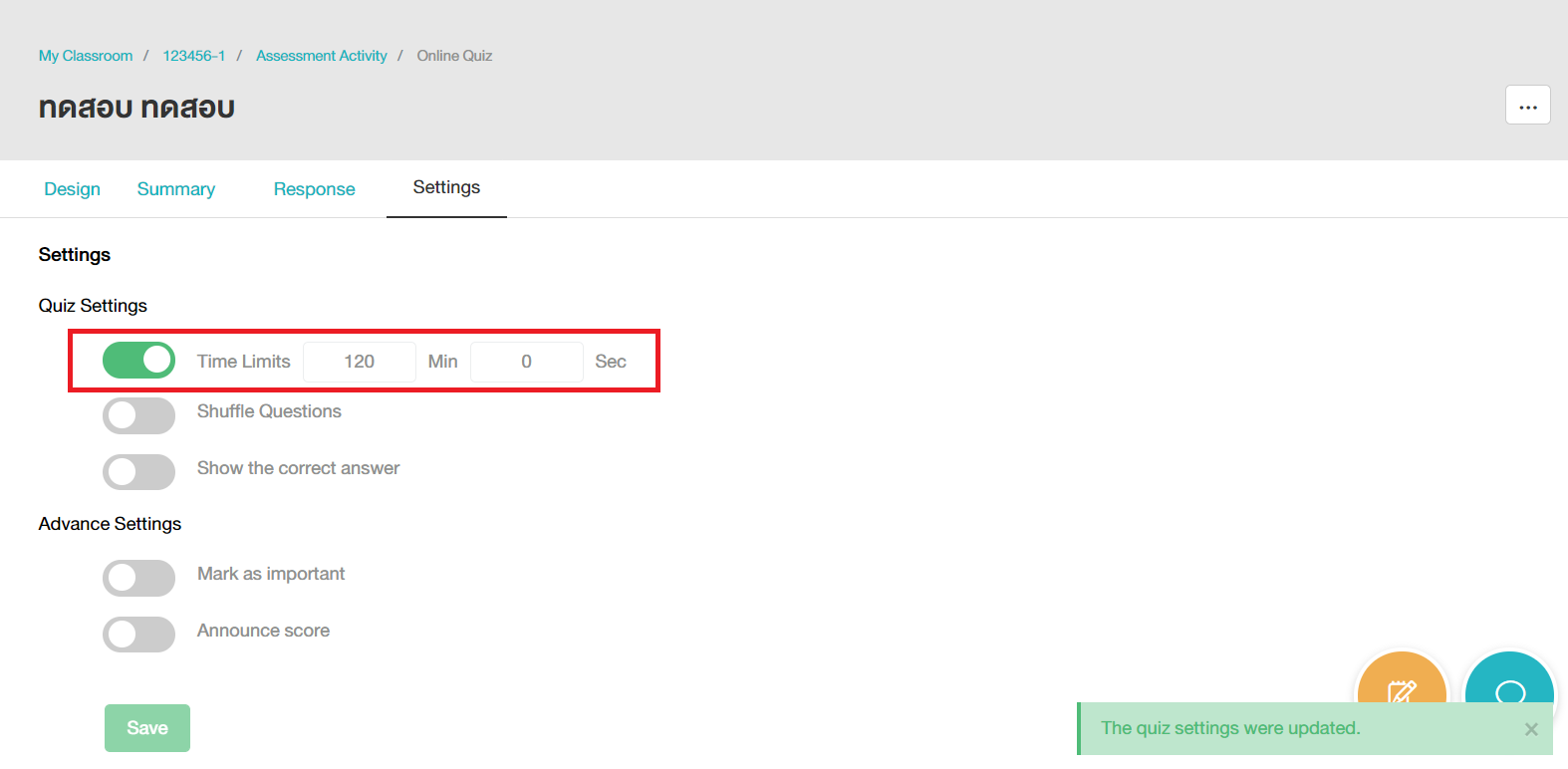 Remark
Even though editing due date and time limit during is allowed, it is not highly recommended. Because students can be suddenly disconnected automatically. If you unavoidably edit the time while they are taking quiz, please inform them and make sure they know. Tell them to refresh the quiz to update the new time and then resume the quiz. If you forget to let them know, once the quiz on their site reaches to the previous due date, the system will be auto-submit their answer and they can no longer resume the quiz since it reaches the old due date. This affects directly to the students' score.