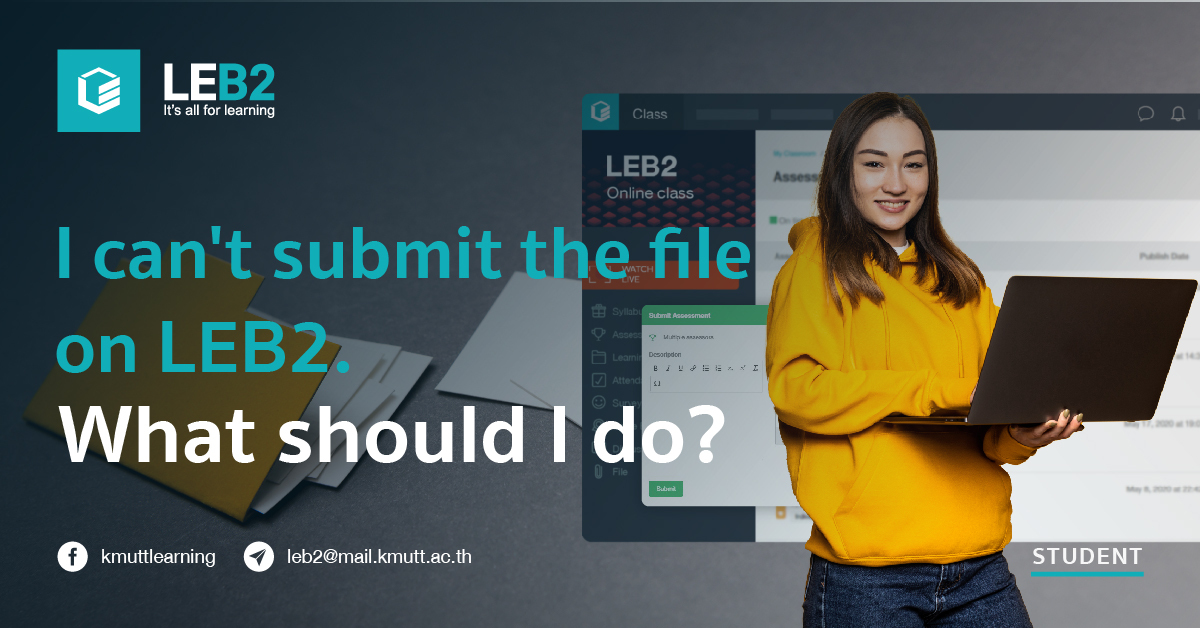 Q: I can't submit the file on LEB2. What should I do?
A: There are several causes for this issue.
Unstable internet connection or internet disconnection. You will see a pop-up showing "Upload fail" on the screen.
The browser you're using is not supported. Accessing LEB2 on Google Chrome is highly recommended.
The file's name is saved with emoticon which also brings about uploading incomplete.
The file is too large and it requires an amount of time to complete and causes a failure while uploading.
Solution:
Check your internet connection.
Change your browser to Google Chrome.
Do not put emoticon as the file's name.
Contact LEB2 support via Live Chat on LEB2 to upload files for you in an urgent case such as closing to due date.