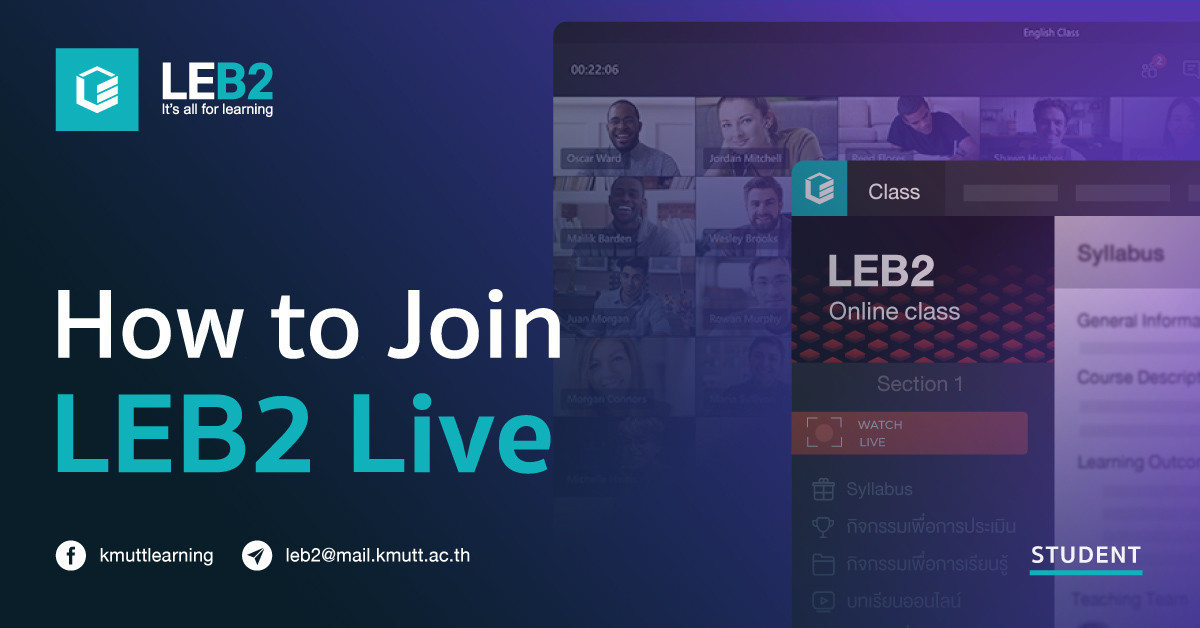 Microsoft Teams is used for supporting online learning on LEB2 through feature Live. To make it easily, we recommend you sign in Microsoft Teams on LEB2.
How to join an online classroom on LEB2
On Browser
Log in on LEB2

Select the class

Click 'WATCH LIVE'
The window of Microsoft Teams will appear, click 'Open Microsoft Teams'

The window will show and require you to sign in to Microsoft Teams . Fill out your KMUTT e-mail (e-mail@kmutt.ac.th) and password





The Meeting Now will show up

Click 'Join Now' to access the online classroom



On Mobile Devices
Log in on LEB2

Select a class and go to feature Live
Click Watch Live
You will be asked to install Microsoft Teams on your device before joining a meeting

After finish installation, click Sign in and Join
Enter the university e-mail, then click Sign in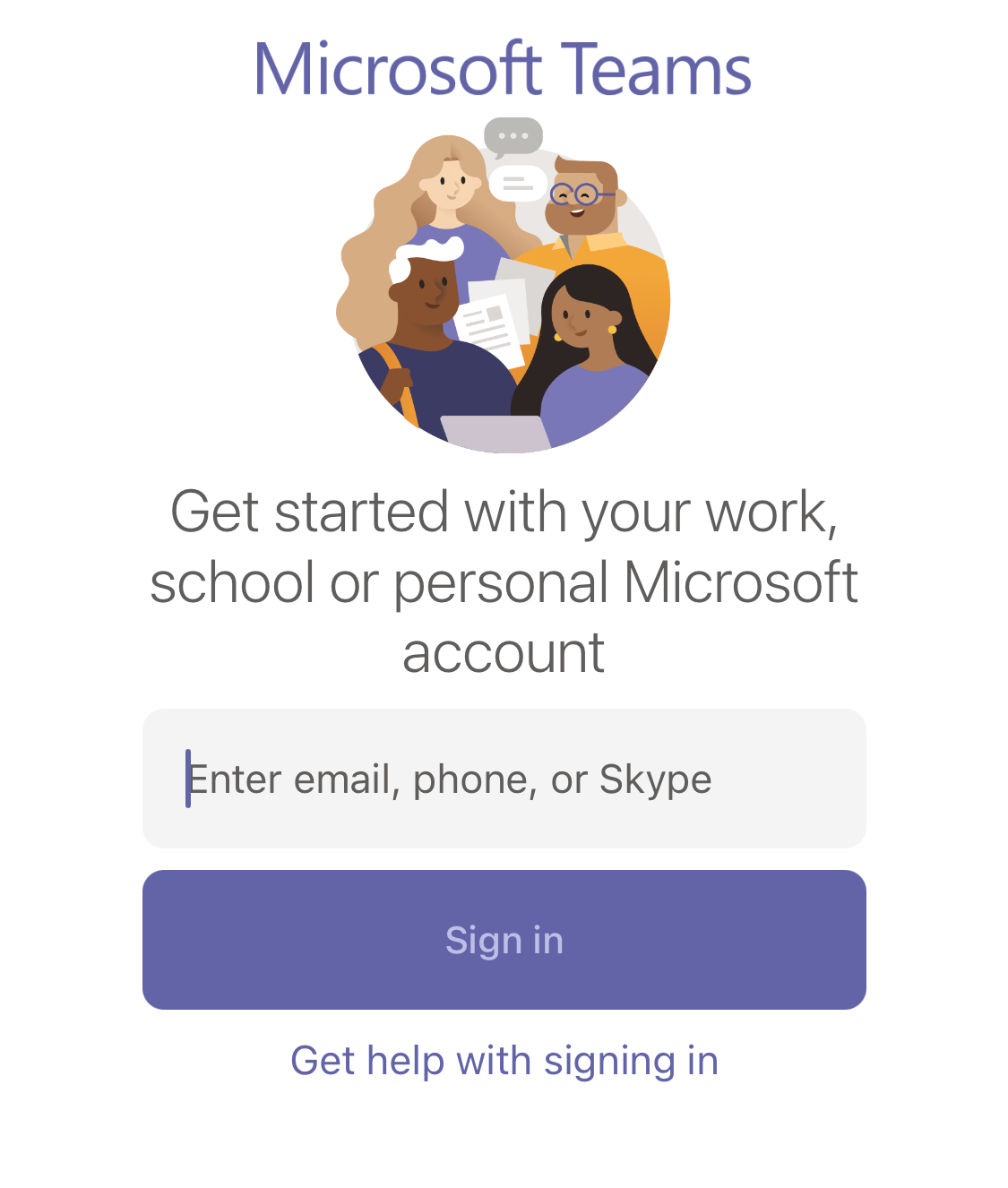 Note: For more effective use, we recommend students to sign in to Microsoft Teams every time. They can click 'Sign in' at the bottom of the page then sign in with the university e-mail.
Having a trouble with using Microsoft Teams?
If you find any trouble with using Microsoft Teams or Zoom, please contact ICT Service directly. Click here: ICT Service Desk - MS Teams and Zoom (Open Microsoft Teams and sign in with email@kmutt.ac.th)