If you cannot log in to LEB2, please examine your account or device as these steps as below:
1. Please check if your device is connecting via a proxy server or not by following this article. Examining whether your device is connected to a proxy server
2. If the web page shows "Invalid username or password", please ensure that you enter the correct username and password. Go to LEB2 Account
3. Check the correction of the URL. The correct URL which appears on the login page must be https://login.leb2.org/login?app_id=1&redirect_uri=https%3A%2F%2Fapp.leb2.org%2Flogin
4. If this message "Whoops, looks like something went wrong." appears after you clicking "Log in" button, try solving it by putting chrome://settings/siteData?searchSubpage=modps70 in the URL bar. After that, you will be led to Settings page, click the bin icon to remove cookies of LEB2.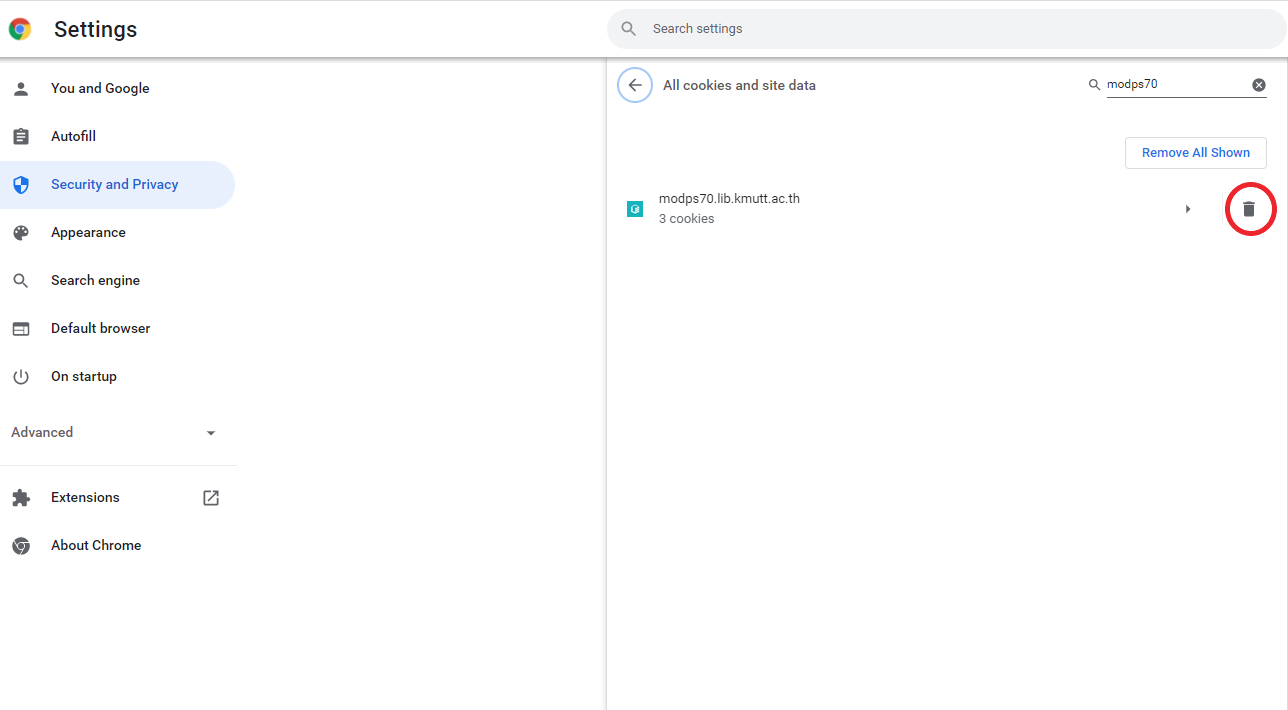 Trick and Tips