You can access LEB2 through your mobile phone.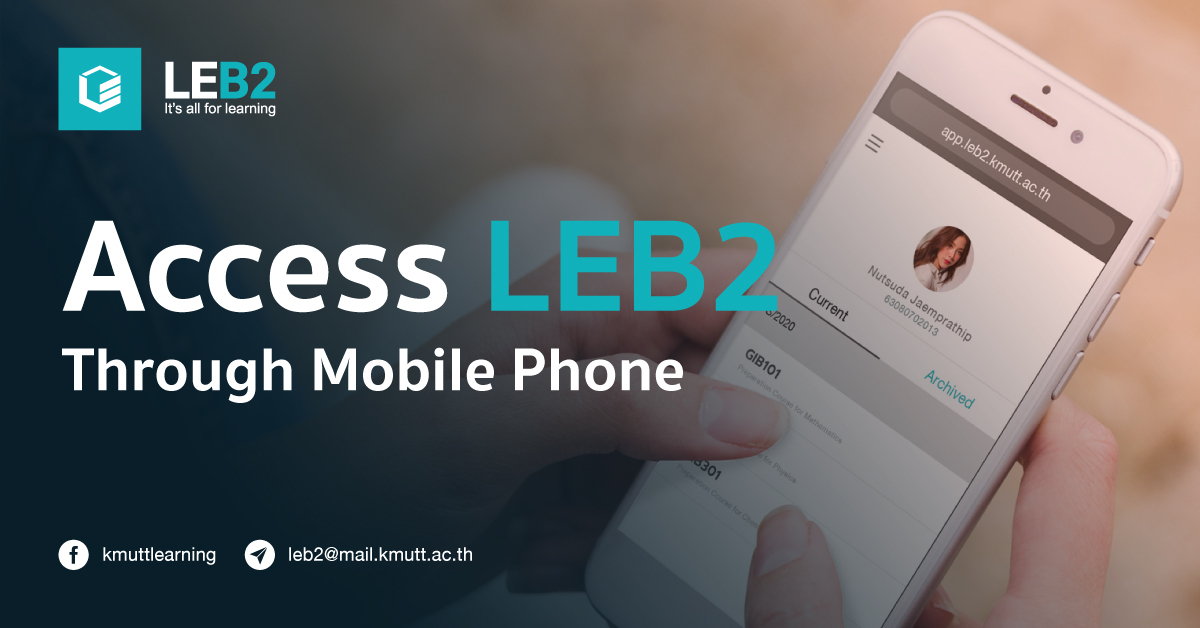 Access via Google Chrome
Log in to www.leb2.kmutt.ac.th
Go to classes bar, then select the class as required
Click to select feature as required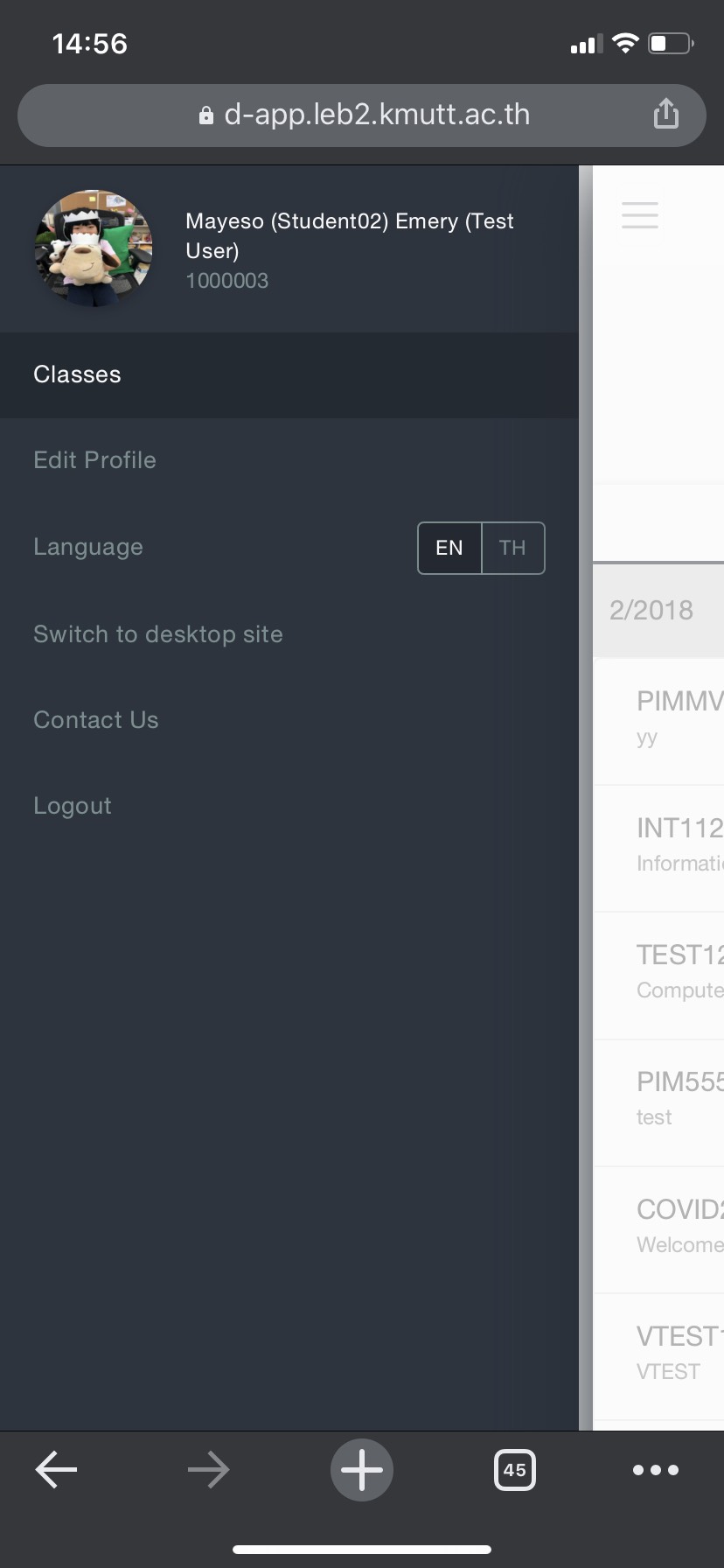 Submission
Go to Assessment Activity feature
Click Submit on the activity as required
Fill your answer in the box or click to attach a file for submission
Click Submit to confirm your submission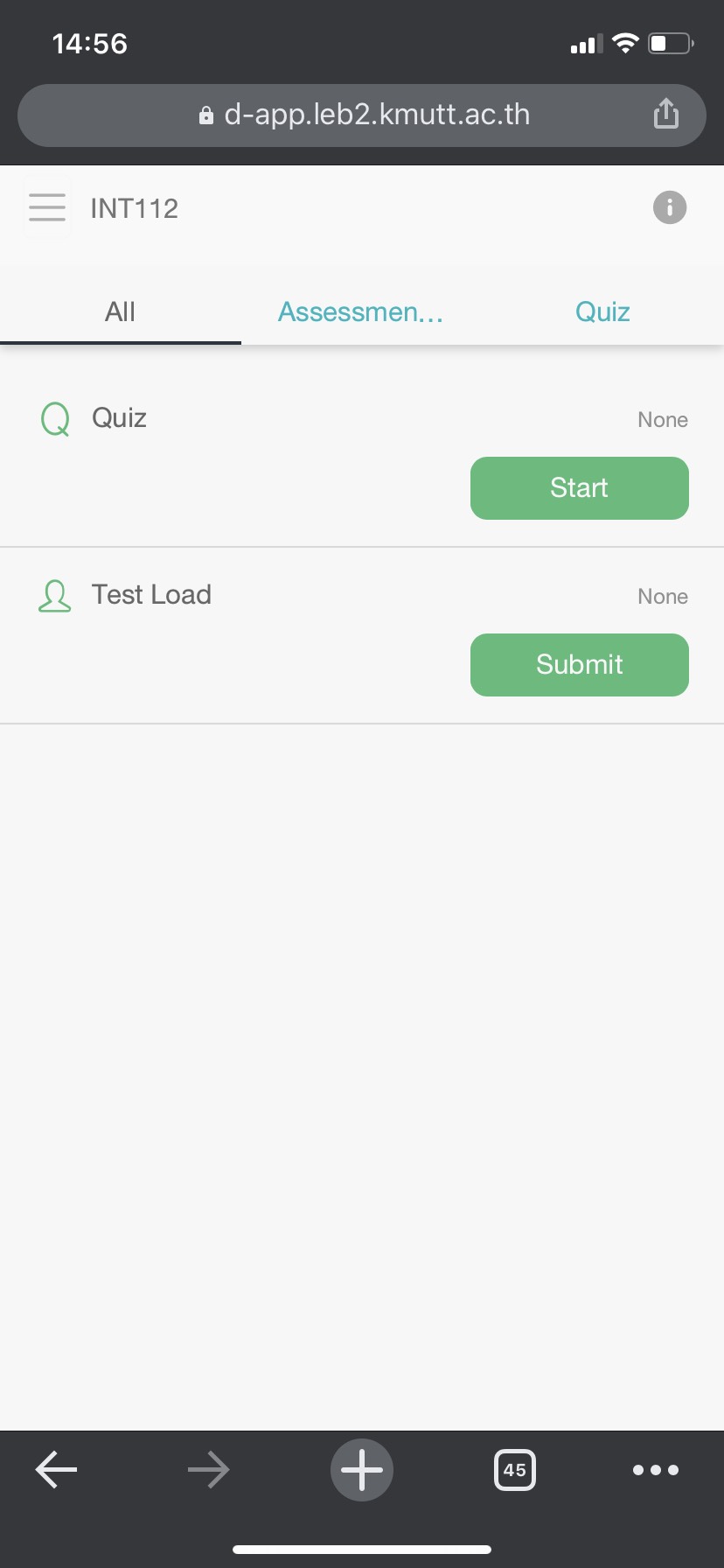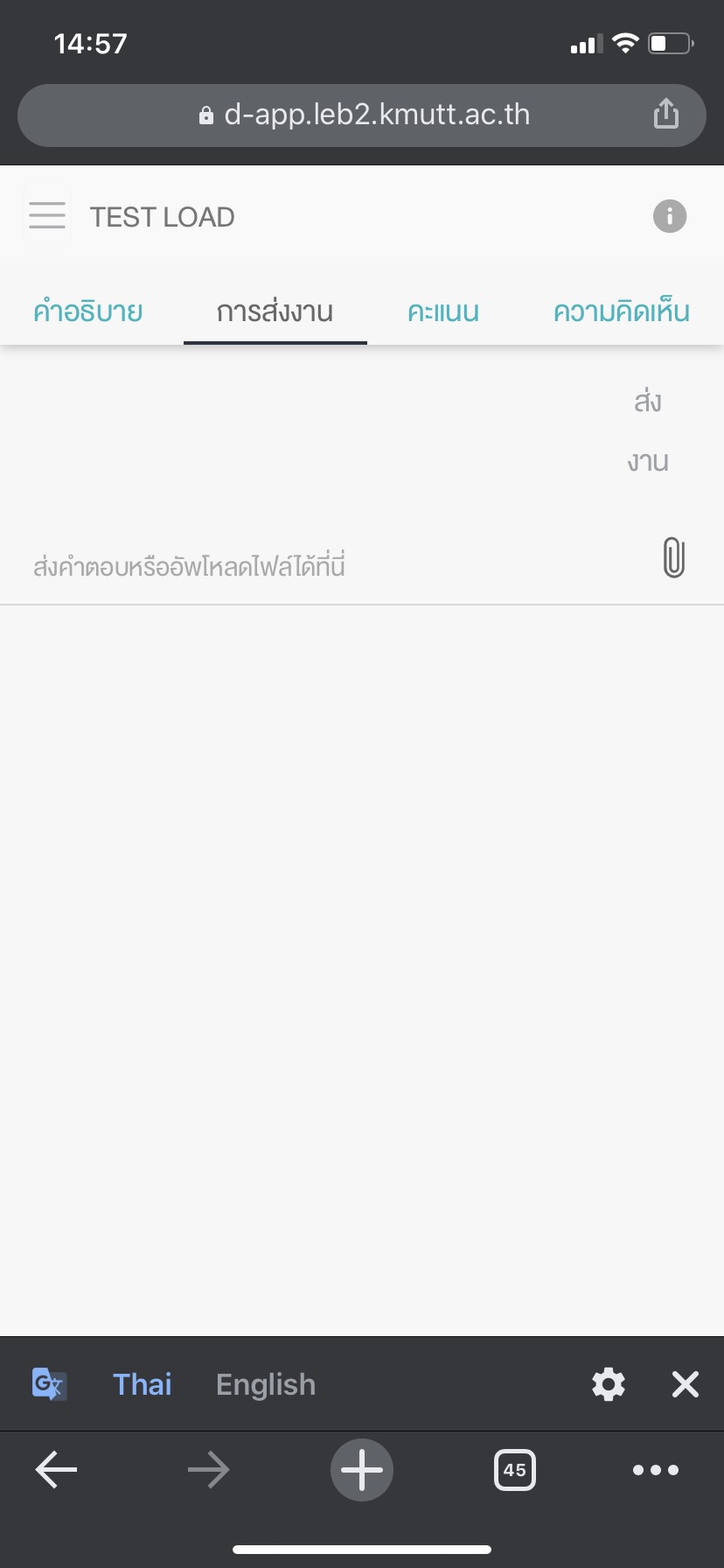 Online Quiz
Go to Assessment Activity
Select Quiz
Click Start a Quiz to run the question
Click Submit
Note
If The internet disconnection and you're still on the time limit and due date, click 'Resume' to continue a quiz.
If you return after the due date, you will not be able to continue a quiz.
Download file
Go to feature Learning Activity
Choose the file as required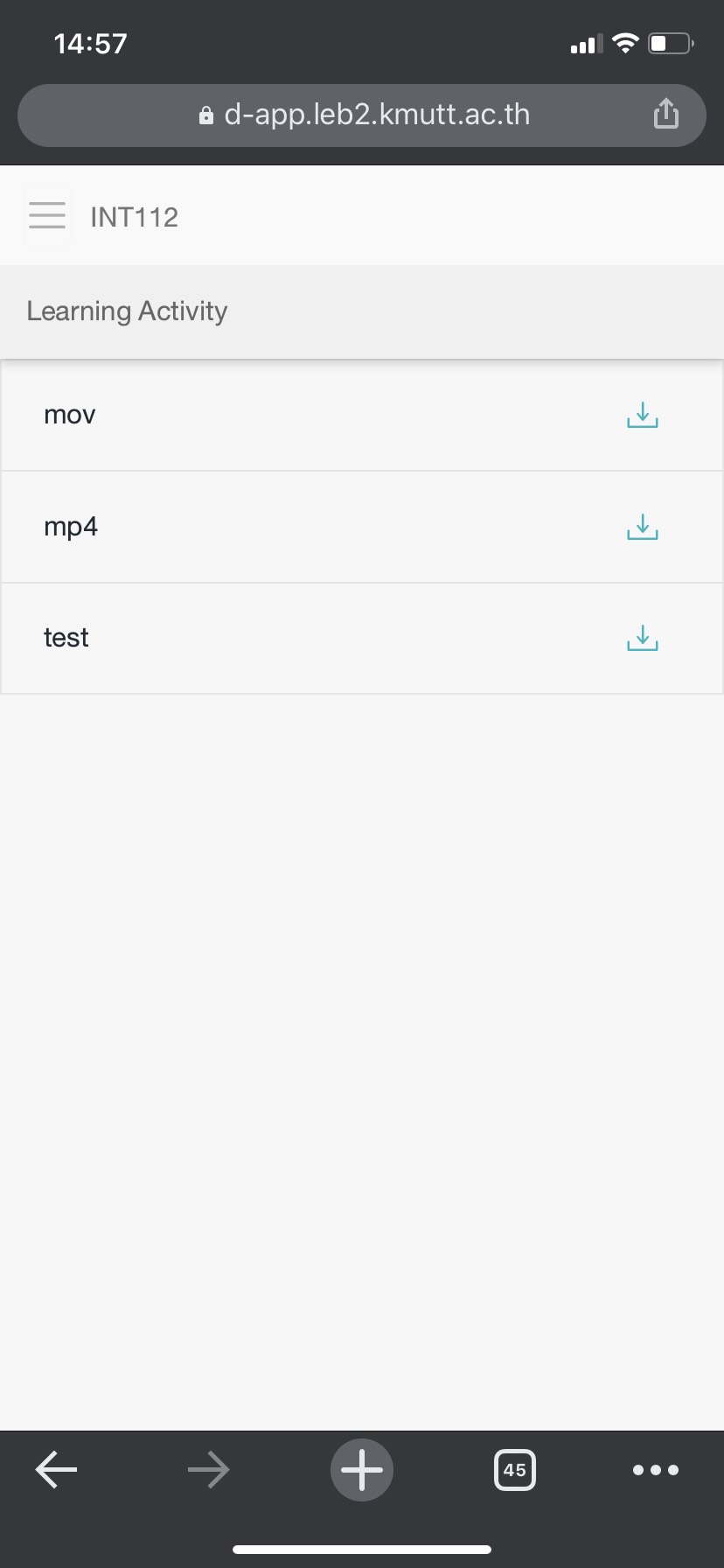 Note After the due date, you cannot access files or activities.
Watch videos
You can watch videos through 2 main features on LEB2
watch though Learning Activity
watch through Learn It
Note All uploaded videos on Learn It feature can only displayed on the desktop version, you can simply switch it to another site mode.
Check-in
You can check-in in 2 ways
1. Check-in via Letter or QR Code
Sign in on LEB2
Select the activity as required
Select Attendance
Click Join and fill the code up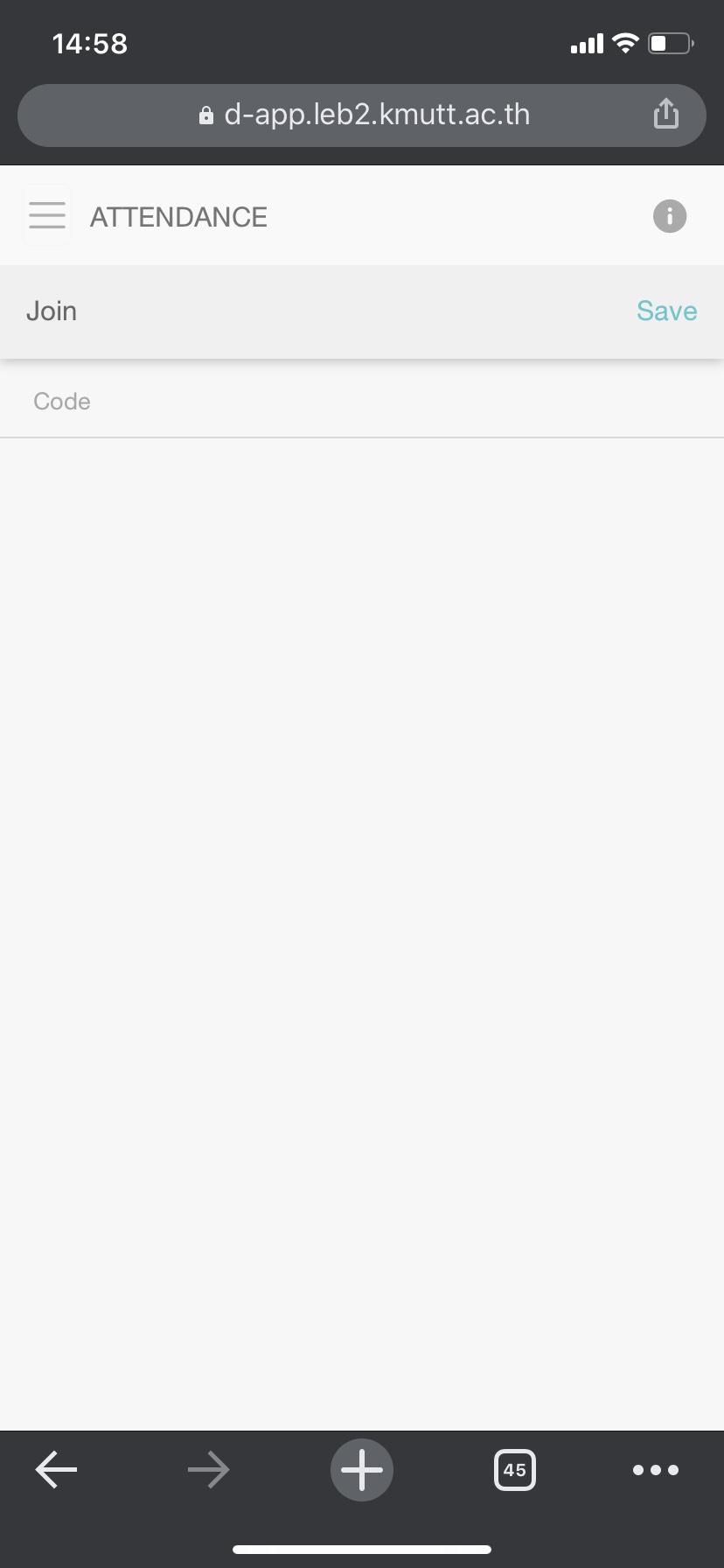 2. Scan QR Code
Scan QR Code
Sign in on LEB2
The system is shown the student's status